The Big Microplastic Survey is reaching far and wide. In Argentina a group of students of the Club de Ciencias y Tecnología Halobios Biología Marina took the project to the Feria Chubutense de Ciencias y Tecnología where it made the news.
Just One Ocean has partnered with
ProyectoSub
in Argentina to bring the Big Microplastic Survey to a broader audience in order to gather more data and understanding of the problem along the extensive Argentine coast.
Source: Cronica
Proyecto de microplásticos en las costas de Comodoro Rivadavia pasó a la instancia nacional de la Feria de Ciencias
Jueves 28 de octubre de 2021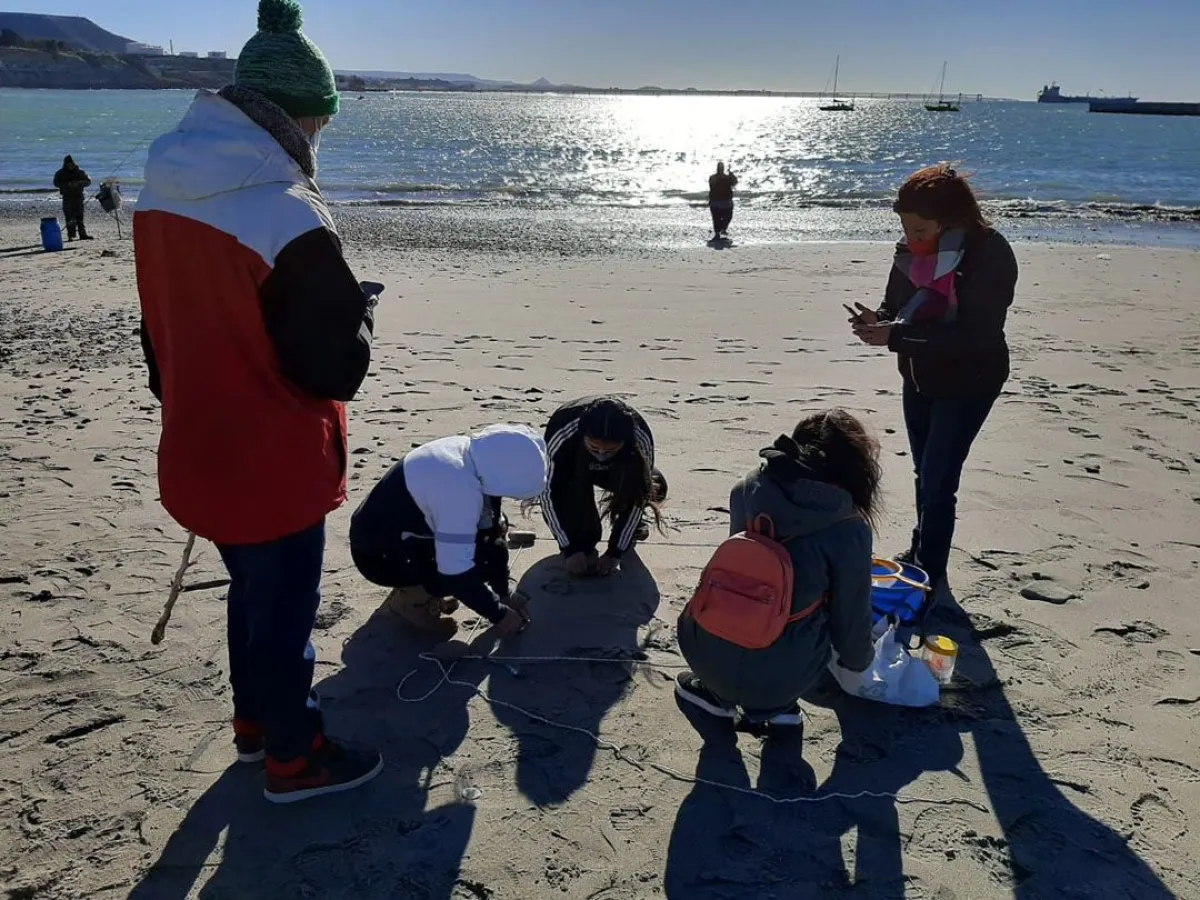 El proyecto nombrado "Microplásticos en las costas de Comodoro Rivadavia" es llevado a cabo por un grupo de estudiantes del Club de Ciencias y Tecnología Halobios, perteneciente a la ESETP N° 704, más conocida por Biología Marina.
El mismo surge de un trabajo colaborativo con el Instituto de Desarrollo Costero de la Universidad Nacional de la Patagonia San Juan Bosco (UNPSJB) a fines de 2019, con intención de realizarlo en 2020, pero por la pandemia del covid se pospuso para el presente ciclo.
"En esa oportunidad se acercaron a Halobios Javier Tolosano director de Instituto de Desarrollo Costero y Damián Gil integrante del Instituto para proponernos hacer el estudio de microplásticos en nuestra ciudad. Para ello realizamos una capacitación que incluyó una práctica en campo, para ejercitar la toma de muestras", recordó primeramente Ana Leiva, docente del Club Halobios, en diálogo con Crónica.
Asimismo, sostuvo que "esta actividad se enmarca en el proyecto denominado Microplásticos costeros en Argentina, proyecto de Ciencia Ciudadana dirigido por la Fundación ProyectoSub a nivel país, en asociación con la Organización sin fines de lucro Just One Ocean, que a nivel mundial ejecuta el proyecto -El gran estudio de Microplásticos- (The big Microplastic survey)".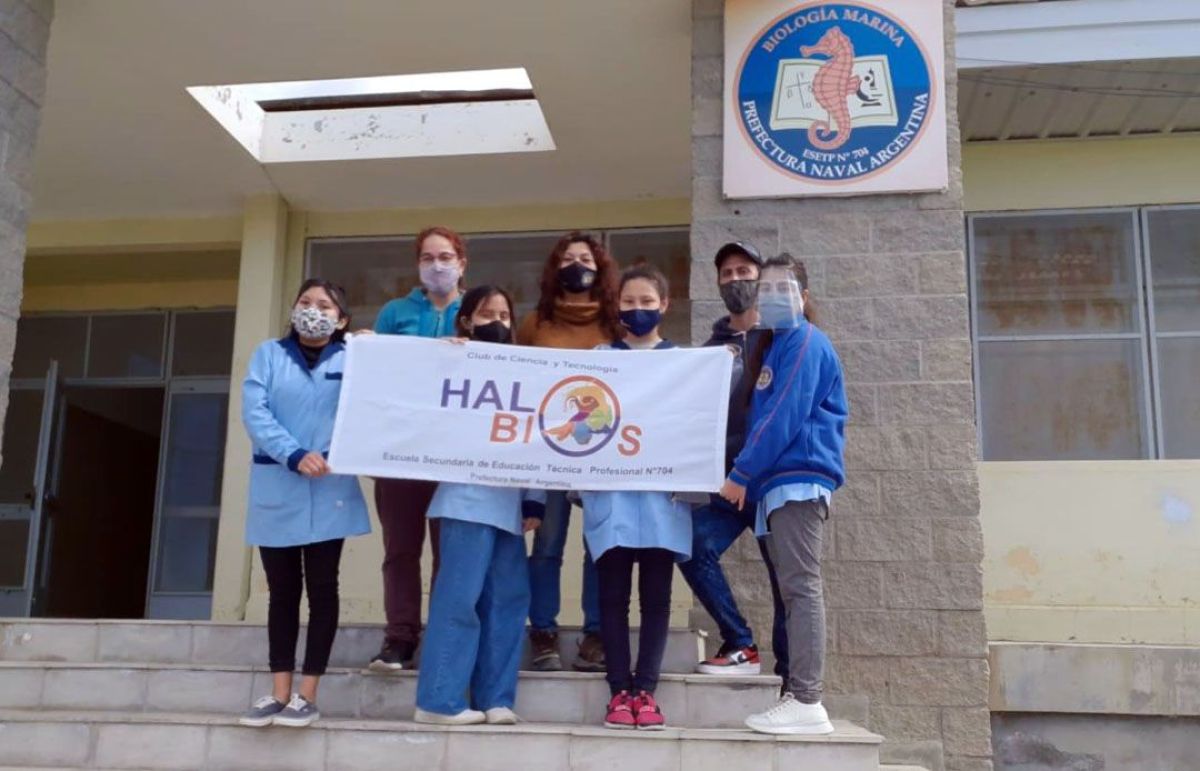 continuando, la entrevistada puntualizó: "Los microplásticos (fragmentos de plásticos de menos de 25 milímetros) están siendo un problema en crecimiento en las playas arenosas. Estos afectan a los ecosistemas ya que pueden ingresar a las cadenas tróficas marinas, afectando la salud de los ecosistemas y de los animales que los ingieren, incluido el ser humano. Por lo que es necesario estar atentos a la presencia de ellos en la costa de nuestra ciudad. Este año cuando volvimos a la presencialidad nos dedicamos a hacer los muestreos en 6 playas arenosas de Comodoro, buscando microplásticos. Se realizaron los sábados con estudiantes que asisten de manera voluntaria al Club de Ciencias, este es un espacio extraescolar al cual asisten chicas y chicos de diferentes años".
En esta línea, manifestó que "este estudio persigue como objetivo principal la recopilación de información a nivel mundial sobre los microplásticos más frecuentes que se hallan en sitios costeros de mares, lagos y ríos y así promover la concientización de la problemática en el planeta. Nos interesa participar de este tipo de iniciativas aportando datos desde nuestro espacio Halobios. El conocimiento de dónde están, cuántos hay y de qué tipo de plástico se trata, algo que permitirá a los científicos proponer medidas tendientes a su erradicación o reducción en los ecosistemas acuáticos. Aquí en nuestras costas hay un aporte de macroplásticos muy importante, de variada procedencia y composición. La presencia de microplásticos en el muestreo no fue significativa, pero hay que destacar que los macroplásticos presentes en las costas en un breve tiempo pasarán a formar microplásticos".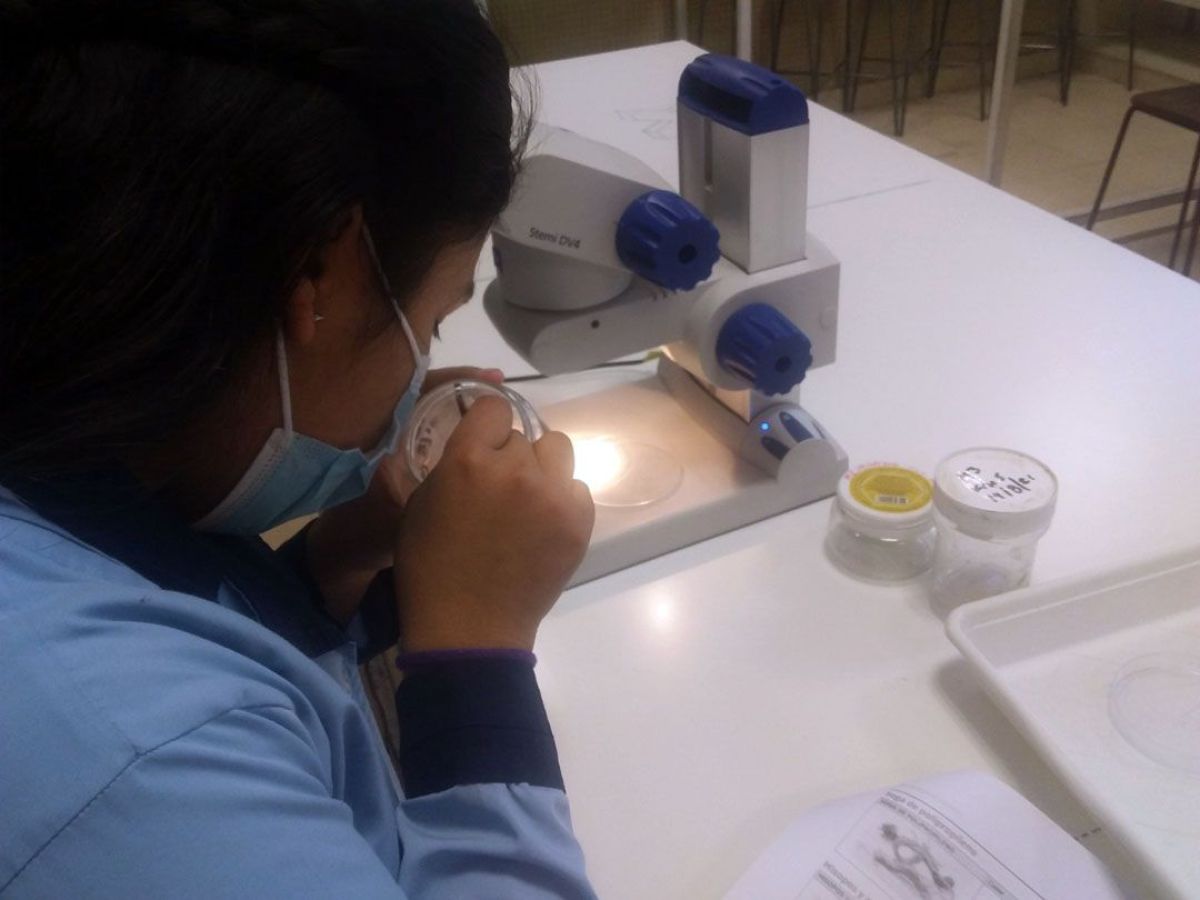 Además, dijo: "Nos interesa poder aplicar adecuadamente una técnica de muestreo, realizar el registro apropiado y recolectar material.
Además de difundir los resultados para generar conciencia de la acción que tenemos las personas sobre el entorno en el que vivimos. A Halobios nos ha preocupado el problema de los plásticos desde el inicio del Club en 2006, hemos trabajado recolectando y reutilizando materiales plásticos, hicimos talleres en nuestra institución y con otras instituciones sobre Juguetes e Instrumento musicales, realizamos un mural en la escuela empleando tapitas. Nos pareció interesante participar de la Feria Chubutense de Ciencias y Tecnología, que se desarrolló del 13 al 22 de octubre de manera virtual, donde participaron proyectos de todos los niveles educativos y de diferentes áreas. Para participar presentamos elementos de exposición audiovisual, un video, un póster y Power Point y en formato escrito el informe y el registro pedagógico.
Logrando acceder a la siguiente instancia a nivel nacional".
Por último, enfatizó que "las estudiantes que participaron en el trabajo de investigación son: Castillo Antonella Agustina; Cabrera Benítez Ainara Arlene; Lapadula Abril; Martínez Floriana; Ulman Ángeles Oriana; Vargas Yanil Aguilar; Maldonado Victoria; Barriga, Azul; Huentemilla, Aylén; Opazo, Micaela; Navarro Jocelyn; Huentemilla Abril y los docentes del Club de Ciencias Halobios Leiva Ana, Para Mariela y Díaz Rodrigo. Agradecemos a Javier Tolosano y Damián Gil, por incorporarnos en esta propuesta que nos enriqueció y nos brindó información del estado de las costas de Comodoro Rivadavia y a las familias de las estudiantes que acompañaron en los muestreos".